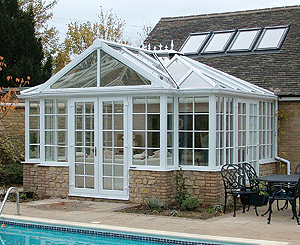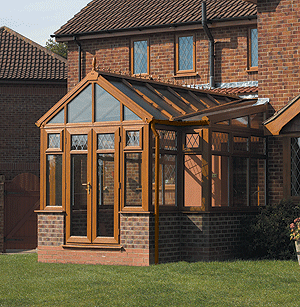 DP Windows are double glazed Bespoke designed conservatory specialists based in Witney, Oxon, Oxfordshire
We can deliver any style of conservatory, specially designed to suit your specific needs.
Choices bespoke conservatories are exactly that - bespoke conservatories.
Whether you desire something intricate or simple, Choices bespoke conservatory designers will be able to guide you through the whole process advising you at every stage on how to make the most out of your new space.
Whether your particular focus is on size, shape, warmth, security or peace and quiet, our consultant can visit you to discuss your objectives and the options that would be best suited to your unique requirements.
You specify the style, materials, colour, windows, doors and roof and we'll be there to help you make the Choices so that your conservatory is a true extension of your home. Then all you need to do is sit back and relax as we take you from 'idea' to 'ideal' by designing and building your dream conservatory...
Options and extras
With our experienced conservatory designers to hand you can be sure you will get exactly what you want. So that your new conservatory is made to your requirements, Choices offer a range of options such as the position and number of the doors, the number of opening windows or the colour of the window boards. These are just some of the decisions we will help you make to ensure your conservatory compliments your home and makes the most of the space it fills.
Available in full height glass, or dwarf wall designs, with various colour and woodgrain frame options. See the shapes and styles range of Choices conservatories.
All Choices conservatories are provided with 28mm or 35mm polycarbonate roofing systems as standard with the very popular option of upgrading to a solar control, self cleaning, glass roof. Manual or automatic roof vents can be built-in as required to provide more ventilation if necessary.